SPECIAL DIMENSIONS, PERFECT FINISHED HOLES
Our reamers are specially designed and built for high accuracy, tight tolerance machining. Multi-step, tapered, helical and straight flute reamers are all possible when you choose Cougar.
Cougar's ability to provide custom coolant, different coatings, and special features makes us one of the most flexible manufacturers of custom carbide reamers.
Expediting services and blanket pricing available upon request.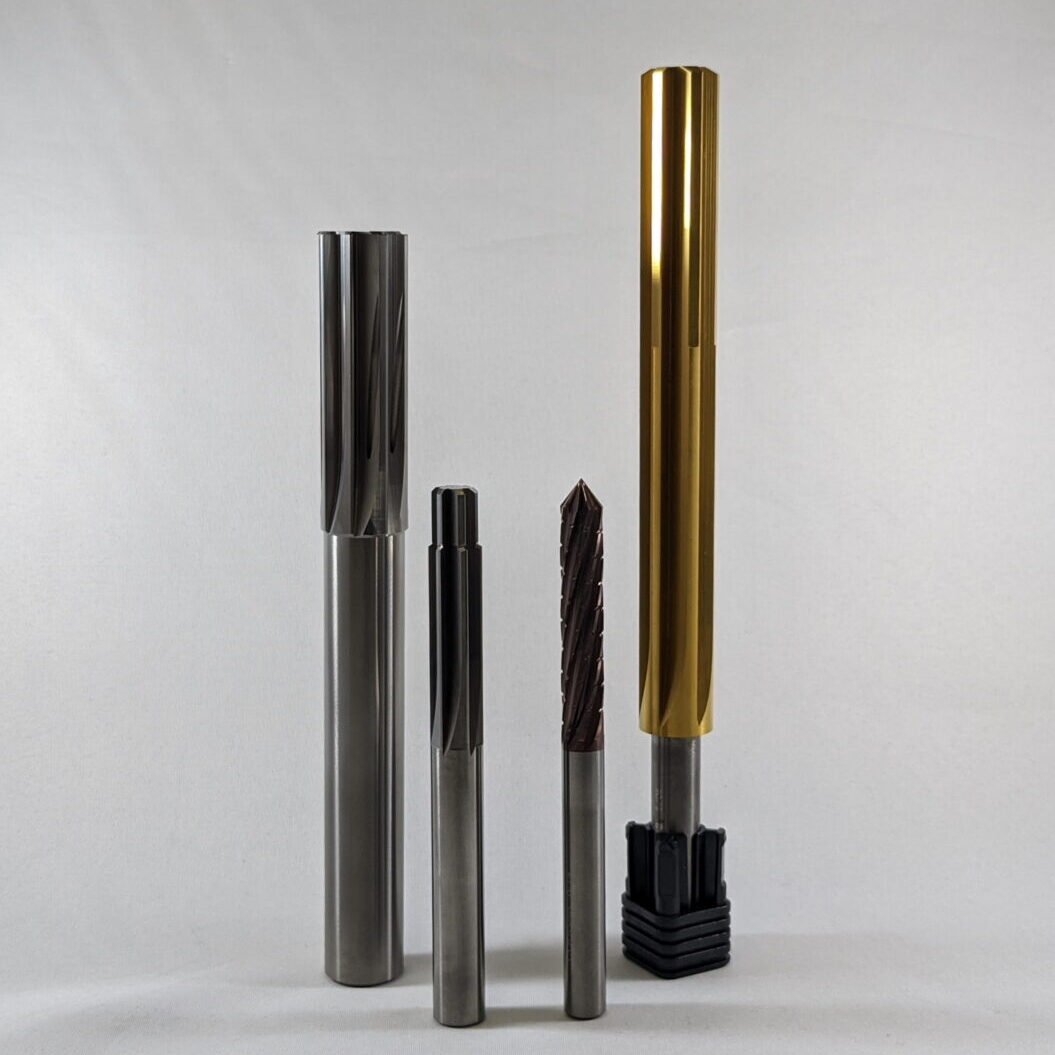 CLICK ON A TOOL TO LEARN MORE, AND TO BUILD YOUR OWN!
We're used to providing the precision needed for aerospace applications, since our beginning.
Our best performing reamers are optimized with your application in mind.